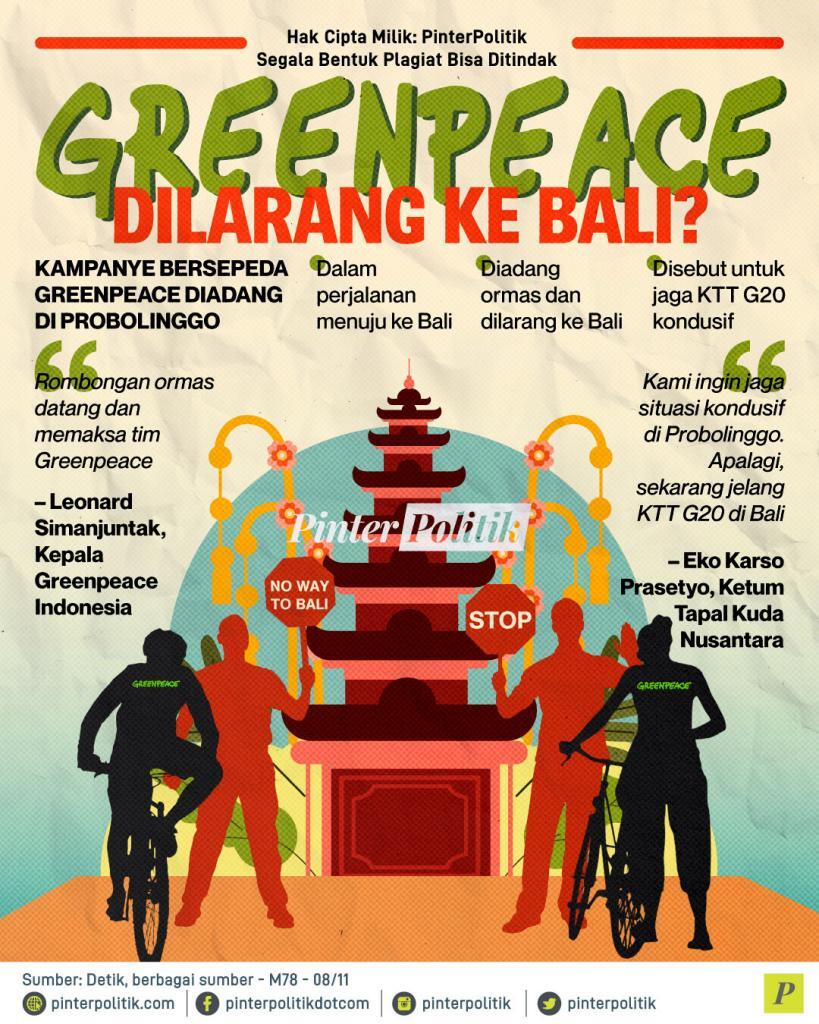 Sejak bulan Oktober 2022 lalu, Greenpeace Indonesia mengadakan sebuah kampanye bertajuk "Chasing The Shadow" dengan melakukan perjalanan bersepeda dari Jakarta menuju Denpasar.
Namun, di tengah perjalanan, rombongan Greenpeace Indonesia ternyata diadang oleh sebuah organisasi masyarakat (ormas) bernama Tapal Kuda Nusantara (TKN) di Probolinggo, Jawa Timur.
Mengacu pada pernyataan TKN, pengadangan itu dilakukan untuk menjaga kondusivitas jalannya Konferensi Tingkat Tinggi (KTT) Group of 20 (G20) yang akan dilaksanakan di Bali pada pertengahan November 2022 ini.