Enggak kalah dengan kemeriahan Oscar
The Last of Us (TLOU) baru saja menyelesaikan musim pertamanya.
Pada episode terakhirnya, serial ini mencatatkan rekor jumlah penonton terbanyak sebesar 8,2 juta.
Torehan ini semakin 'manis' mengingat pada episode terakhirnya, penayangan TLOU berbarengan dengan siaran Oscars.
The Last Of Us cetak sejarah baru di HBO Max
Berdasarkan data dari Nielsen dan Warner Bros. Discovery, jumlah 8,2 juta penonton episode itu terbagi dari mereka yang menonton via cable channel HBO dan jumlah streaming via HBO Max.
WBD kemudian juga membagikan bahwa jumlah rata-rata penonton sepanjang 6 episode berkisar 30,4 juta.
Faktanya, episode pembuka serial ini bahkan mencatatkan jumlah 40 juta viewers dalam waktu sepekan setelah penayangannya.
Dengan demikian, serial yang menceritakan kisah Joel dan Ellie ini menjadi the most watched show sepanjang sejarah HBO Max.
Here's a breakdown of "The Last of Us" viewership:

Episode 1 – 4.7m
Episode 2 – 5.7m
Episode 3 – 6.4m
Episode 4 – 7.5m
Episode 5 – 11.6m* (early premiere, includes data from Fri-Sun)
Episode 6 – 7.8m
Episode 7 – 7.7m
Episode 8 – 8.1m
Episode 9 – 8.2mhttps://t.co/098YK3yyC3

— Variety (@Variety) March 13, 2023
Berlanjut ke musim kedua
Mendapatkan respon luar biasa disetiap penayangannya, The Last of Us memastikan musim lanjutan mereka dengan sangat cepat.
Bahkan berita itu sudah tersiar saat serial ini baru memasuki penayangan episode kedua mereka.
Sang kreator Craig Mazin dan Neil Druckmann bahkan tidak menutup kemungkinan bahwa serial yang diadaptasi dari video game ini bisa berlanjut sampai musim ketiga.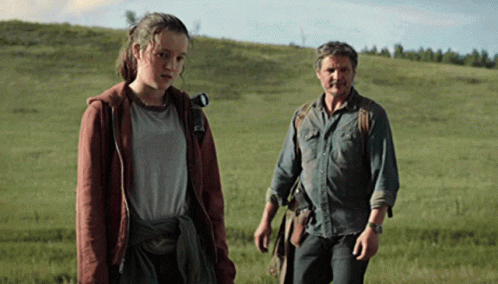 —
Because keeping Ellie safe is more important, isn't it?
Apakah kamu puas dengan musim perdana The Last of Us? Share us your thoughts!